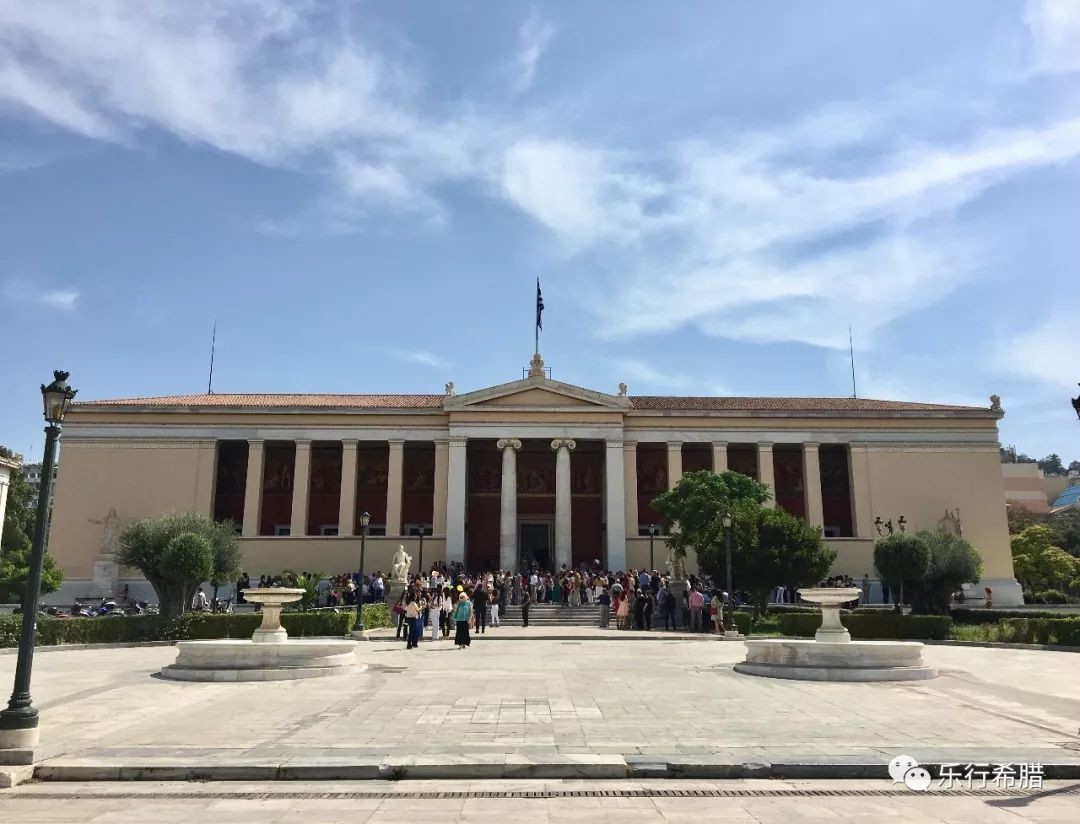 希腊外交部的新奖学金项目来啦!该项目从2018-2019学年开始,将去希腊进行本科或研究生学习。
The new scholarship program of the Ministry of Foreign Affairs of Greece for undergraduate/postgraduate studies, starting from the academic year 2018/2019, has been announced.
奖学金项目时间为一学年(拿希腊语言证书)加上各学院设定的学年数(本科一般为4-6年,研究生2年)。如必要的话,可能还要额外一年才能拿到学位。除了第一年语言班的课程外,之后的课程都是希腊语教学。
The duration of the scholarship is one academic year (to obtain the Greek language proficiency certificate) plus the academic term set by the institutions (4-6 years for undergraduate studies, 2 years for postgraduate studies). One more extra year can be foreseen, if necessary, for obtaining the degree. The courses are taught in Greek.
拿到奖学金的学生,除了免除学费之外,还将得到700欧的安置费及每月368欧的奖学金。
The students, aside of being exempted from tuition fees, will get a relocation fee of 700 euros and a monthly allowance of 368 euros.
请在下面的网盘地址里自行下载申请表格、奖学金条款和可申请的希腊大学名单:
Please find the application form, the terms and conditions for the scholarships and a list of the Greek Universities that students can apply for in the addresses below:
所有申请人请于2018年7月25日前把申请表格和所有的材料提交至希腊驻上海总领事馆(邮箱:greekconsulate@126.com,地址:上海市虹口区四川北路1350号利通广场2201室,电话:021-66982790)。
All applicants should submit their applications and supporting documents by July 25, 2018 at the Consulate General of Greece in Shanghai (Email: greekconsulate@126.com; Address: Suite 2201, Litong Plaza, No. 1350, North Sichuan Road, Hongkou District, Shanghai; Tel.: 021-66982790).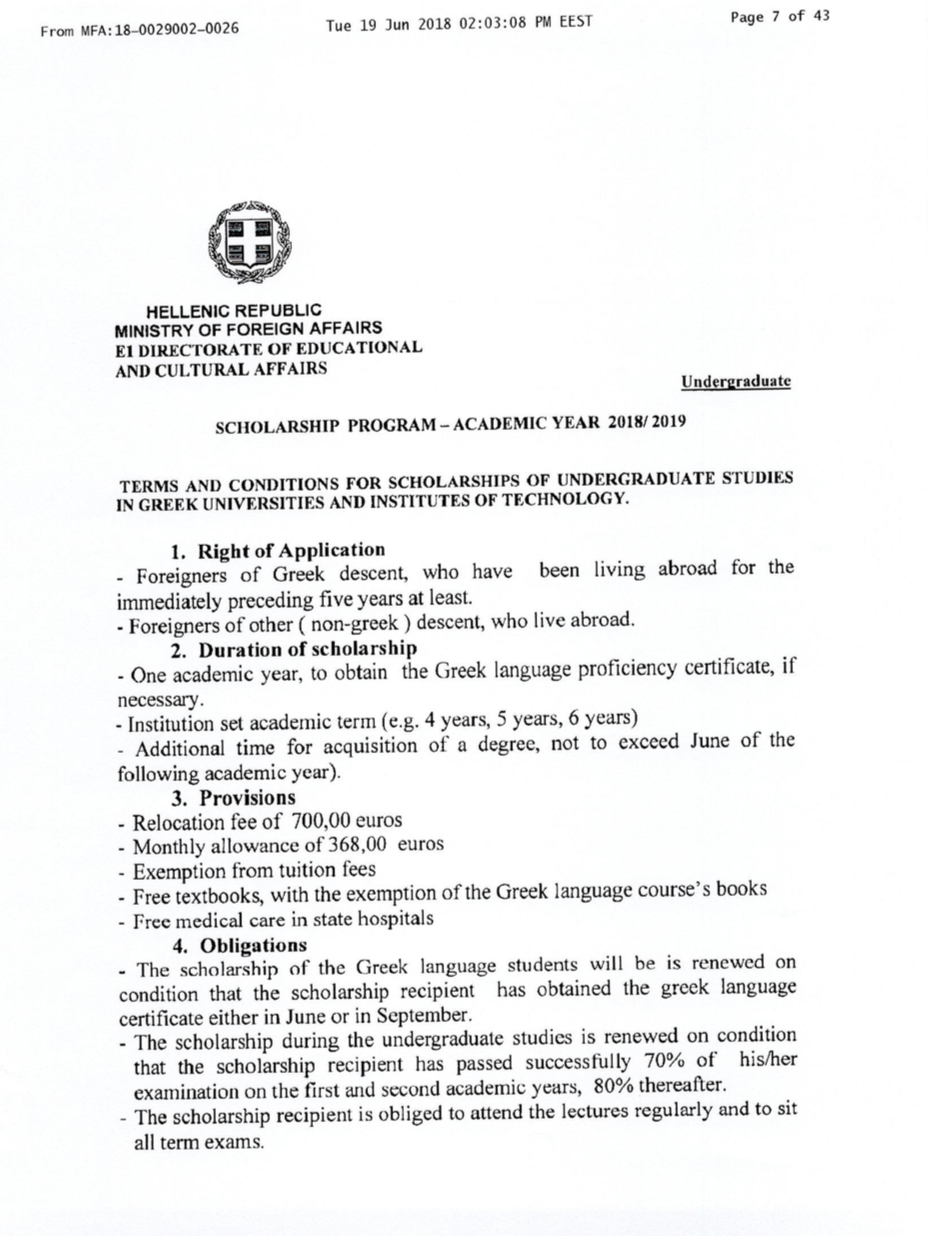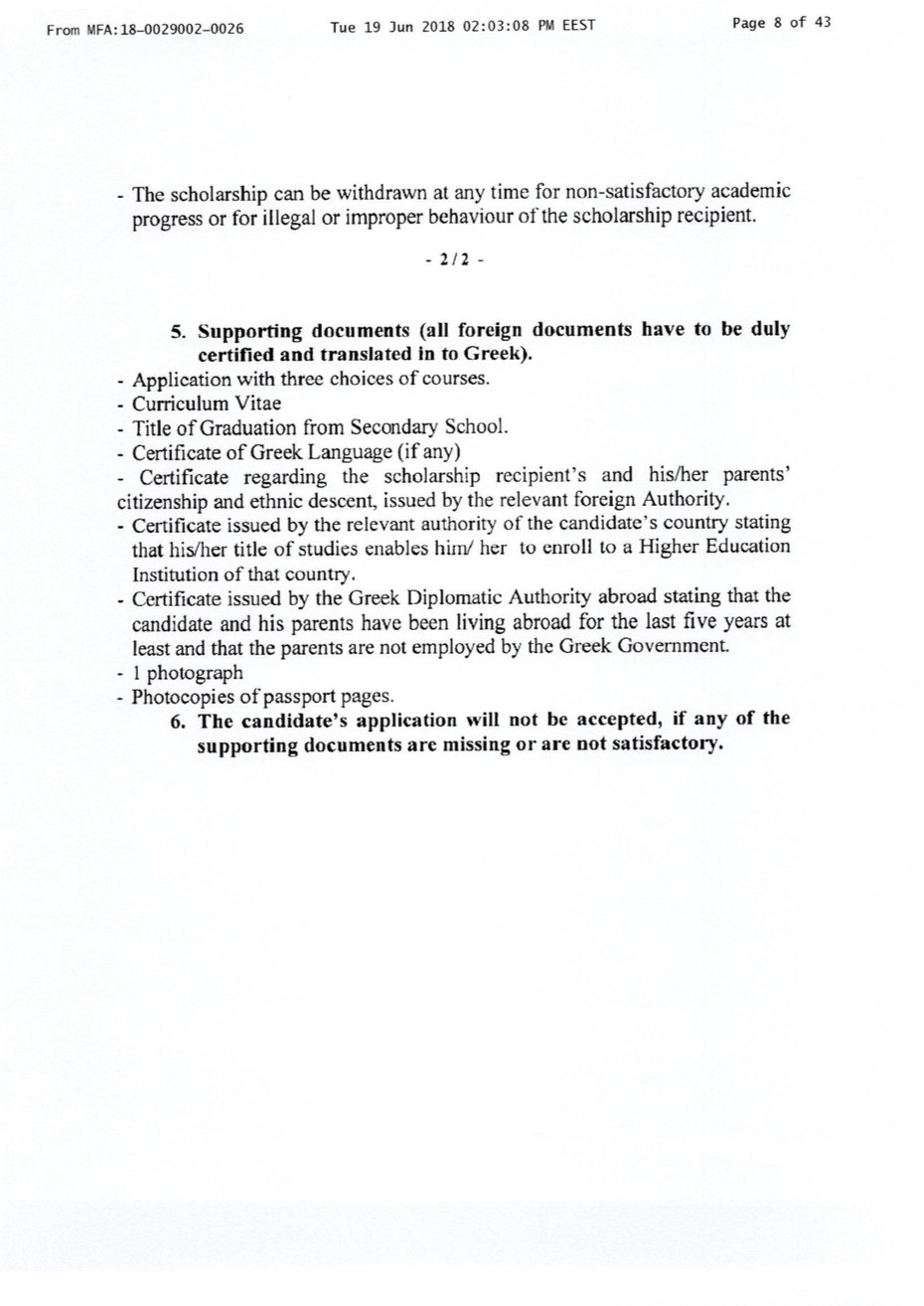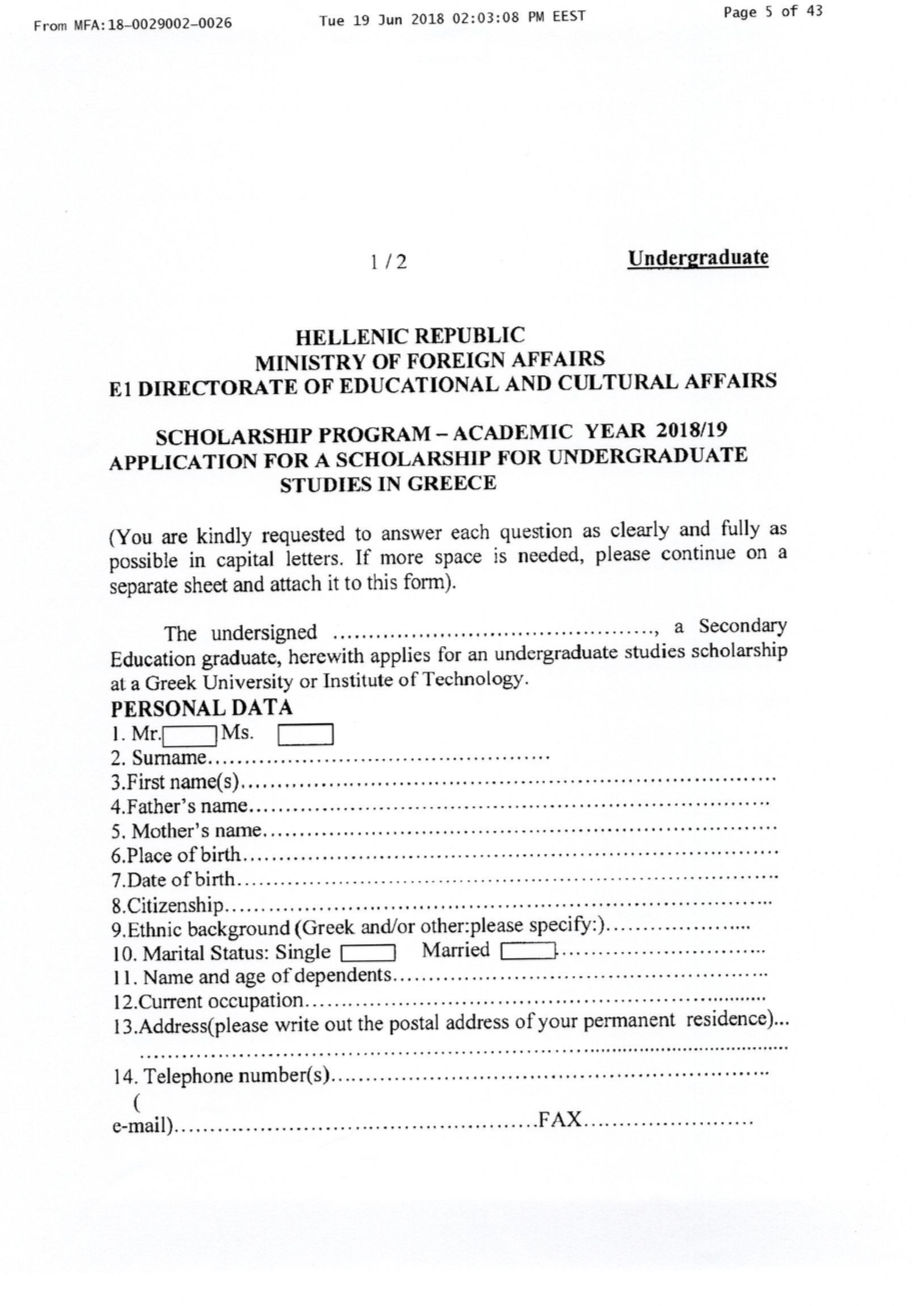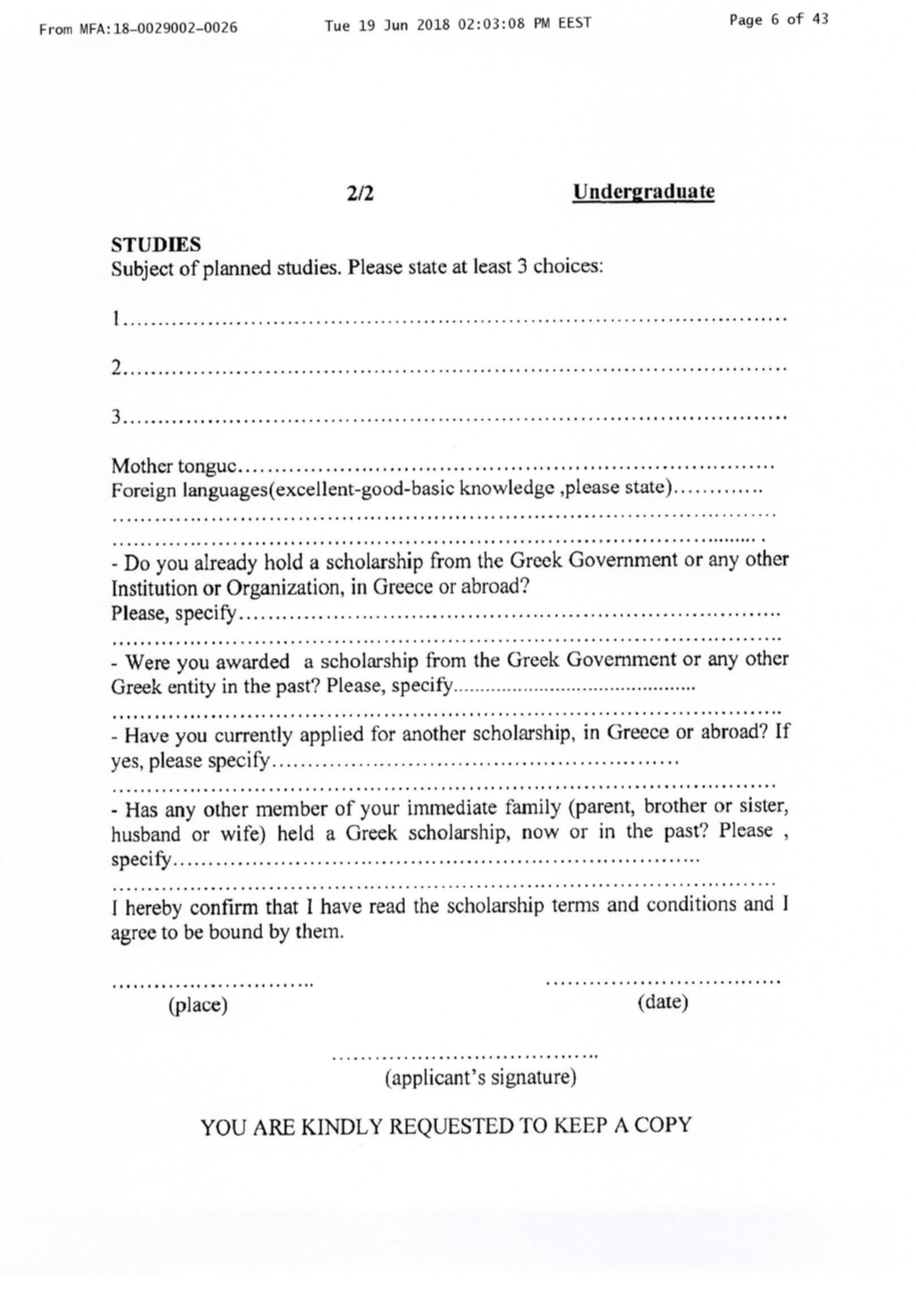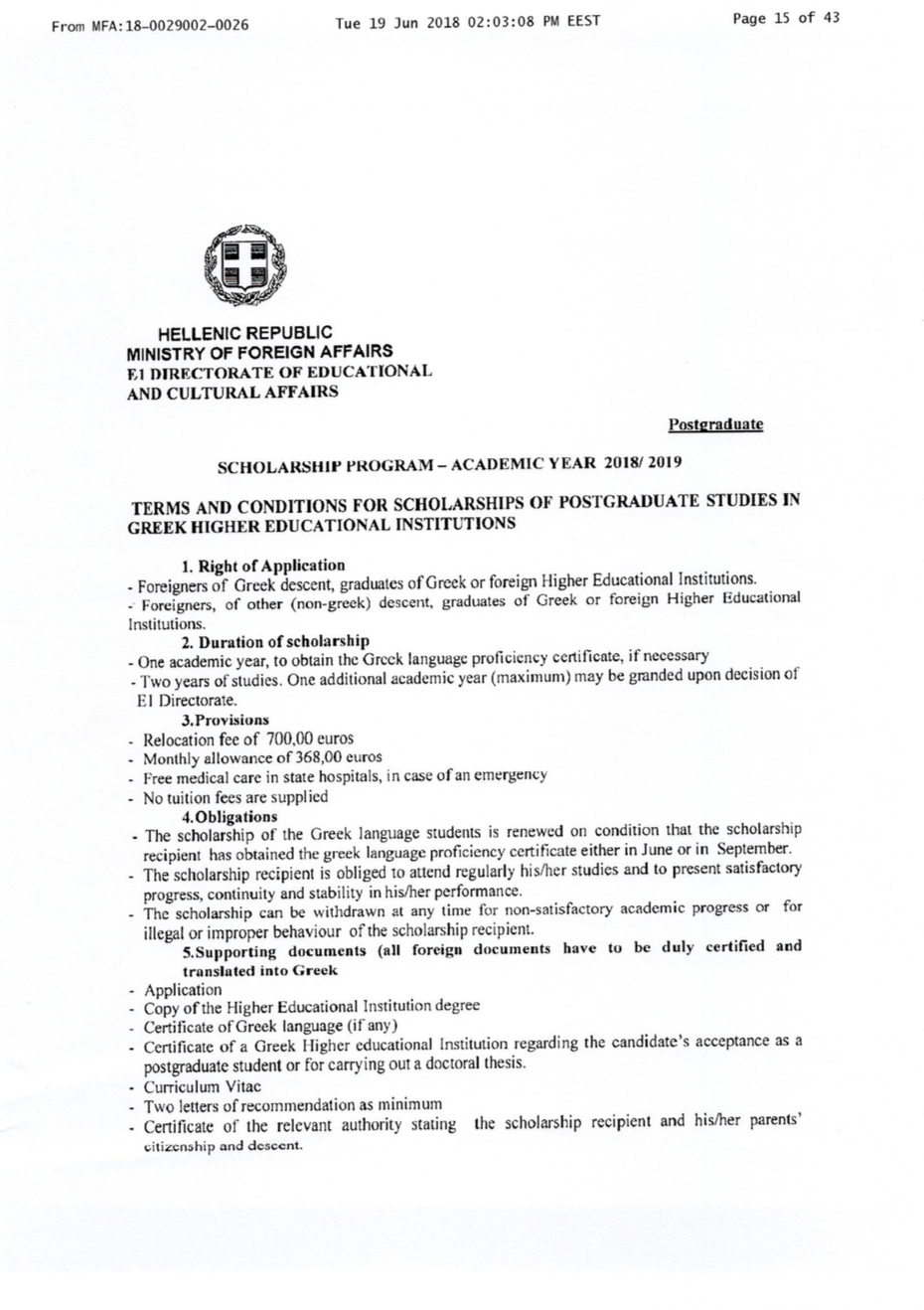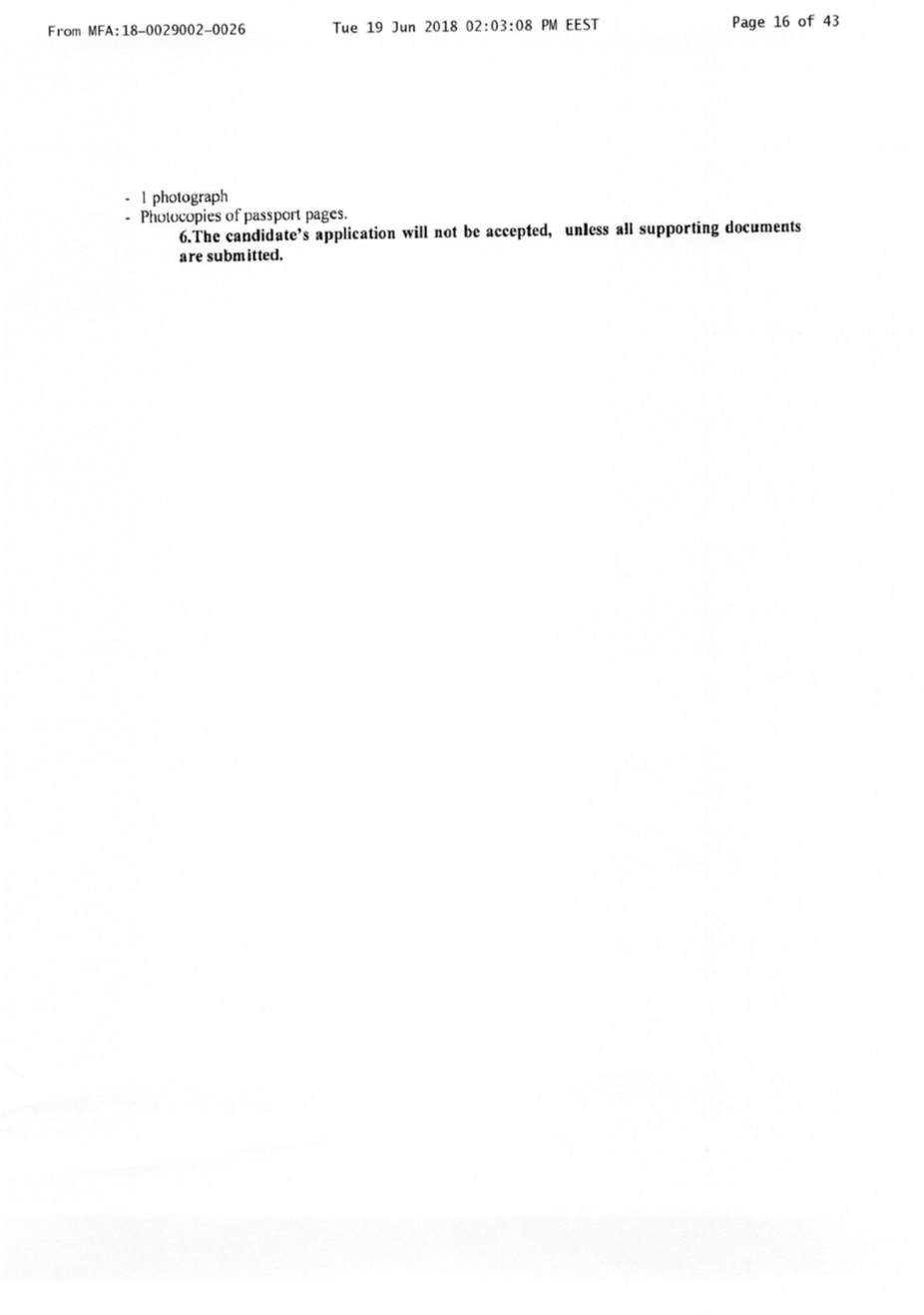 希腊大学名单 List of the Greek Universities